Science & Cocktails Brussels
The Brussels edition of Science & Cocktails started in October 2017 and aims to provide a platform for the public to engage with Belgium-based scientists and increase awareness of the science performed in Belgium, both locally as well as globally, by making the talks available on our website.

Science & Cocktails is a non-profit initiative which aims to make scientific knowledge accessible to everybody as a service to the community. Currently, Science & Cocktails in Brussels is supported by the Cercles des Sciences (10km Fund), Innoviris, the Faculty of Sciences of ULB and the Fédération Wallonie-Bruxelles.
The Brussels edition is hosted at Atelier 210 and occasionally at Flagey. Nestled in a magnificent building from the 60s (the Saint-Stanislas Institute), Atelier 210 is a space for the creation and dissemination of the performing arts, with a diverse calendar of theater shows, concerts, parties, and a number of unclassifiable events.
Follow us on Facebook and contact us bxl@scienceandcocktails.org.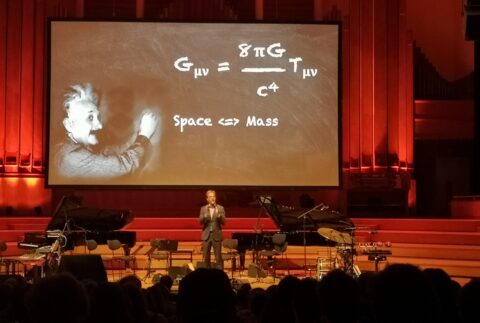 Credits
Stéphane Detournay (scientific overview, hosting), Sophie de Buyl (scientific overview, hosting), Wout Merbis (scientific overview, hosting), Alejandro Vilar López (scientific overview, hosting), Jácome Armas (concept, scientific overview, hosting), Rob Collings, Tom Braarup Cuykens (cocktail menu), Eve Decampo and the Atelier 210 bar crew (venue).

Subscribe to our newsletter