Jupiter - unveiling the secrets of the big giant
February 23, 2022
, 
Paradiso (Main Hall)
Amsterdam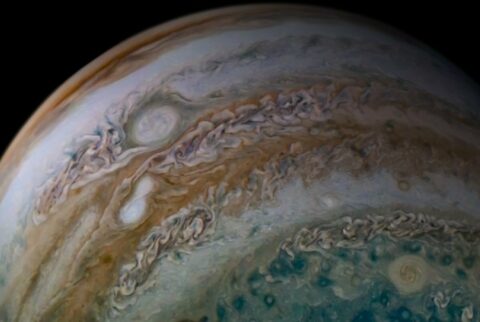 Paradiso (Main Hall)
Weteringschans 6-8
Amsterdam
To event overview
Why is Jupiter key to understanding the history of the solar system? What is Jupiter made of? Why is it important to study the interior and atmosphere of Jupiter? How does the interior of Jupiter look like? How is it to work on a space mission?

Jupiter is the biggest planet in our solar system and the most influential one: Its interior and atmosphere hold the key to understanding the history of our solar system. During the years, many space missions have visited Jupiter providing great information to understand this planet, but many mysteries remain. In this talk, astrophysicist Yamila Miguel will tell you what we know about the big giant in our solar system and particularly the great discoveries we made using data from the NASA Juno mission, which has been orbiting the giant since 2016.
Before the talk, Eva Serena will take the stage and present "Somebody Human" - a slow unraveling, finding comfort and clarity in its warm, layered arrangements and lucid, beguiling vocals.
This event is an initiative by the Dutch Institute for Emergent Phenomena (DIEP) with the support of NWA Route2.

Science & Cocktails Amsterdam is presented in cooperation with Paradiso Amsterdam and acknowledges the support of New Scientist NL.