Biodiversity loss and nature-inclusive agriculture
November 14, 2023
, 
Paradiso Noord (Tuinzaal)
Amsterdam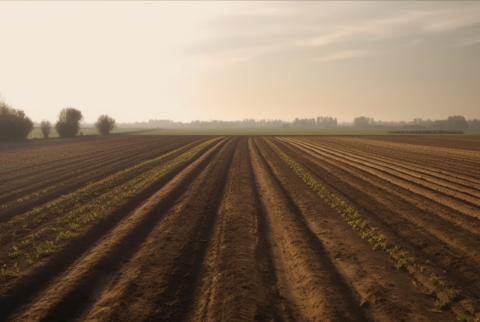 Paradiso Noord (Tuinzaal)
IJpromenade 2
Amsterdam
To event overview
What is the impact of nature and biodiversity loss on food production? How could a more 'nature-inclusive' society and agriculture help bending the curve of biodiversity loss? How can government, farmers, companies, and consumers work together?
One of the most critical challenges facing our planet today is the loss of nature and biodiversity. This loss impacts our society in many different ways, and puts pressure on food production and food security. A recent example is the nitrogen crisis in the Netherlands, which brought building projects to a halt and protesting farmers to The Hague. One of the major causes of biodiversity loss is conventional agriculture, which leans heavily on fertilizers and pesticides. In his talk, Prof. Hens Runhaar will explain how more sustainable systems such as 'nature-inclusive' agriculture could help bending the curve of biodiversity loss.

Nature-inclusive agriculture works with nature and biodiversity, and has the potential to restore it. By for example protecting the soil by using less heavy ploughing machinery and using organic fertilizers, or enhancing natural predators against pests by including a larger variety of herbs and flowers in grassland. But what are the possibilities and barriers in implementing this in practice? One way to understand such practicalities is by studying governance, or the way that all involved parties (government, farmers, food production companies, environmental organizations and consumers) do, or do not, communicate and work together.

Hens Runhaar works to understand existing and new ways that governments, farmers, companies, consumers, and NGOs function, and can step up. This is crucial to successfully implement solutions which protect and enhance nature and biodiversity. Hens Runhaar's talk will center around the role of governance in nature protection and restoration, considering the diverse perspectives and strategies that shape this field. He will discuss the challenges emerging from the nitrogen crisis and investigate the possibilities of harmonizing nature-based solutions with agricultural production systems.
Event held in English with the generous support of the Dutch Institute for Emergent Phenomena at the University of Amsterdam.