Evolution will change the way you see the world
December 8, 2021
, 
Atelier 210
Brussels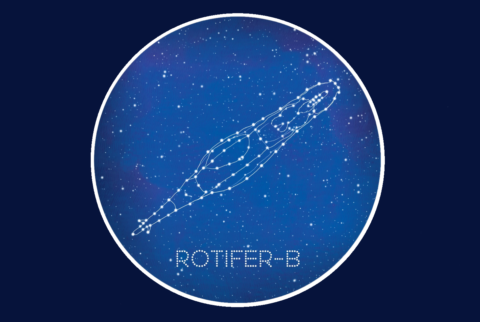 To event overview
Professor Karine Van Doninck, researcher in evolutionary biology at the Université Libre de Bruxelles, will share with you her passion for biology and evolution and the importance of the genomic revolution to better understand evolution in general, but also human evolution. She will also introduce you to the world of rotifers, microscopic animals with amazing abilities that she has been studying with her research team for almost fifteen years. These rotifers were recently sent into space for new scientific and artistic adventures ...
Photo: The RISE project / European Space Agency (ESA) / Belgian Federal Science Policy Office (BELSPO)

Talk by
Karine Van Doninck
Karine Van Doninck is a passionate scientist in evolutionary biology, but also art lover with a feeling for entrepreneurship. She founded her research group, after a 3-year stay at Harvard University, at the University of Namur in 2007 and in October 2020 she moves as a Full Professor to the ULB (Université Libre de Bruxelles) to create the Research Unit of Molecular Biology and Evolution.


Karine and her team study evolutionary patterns and adaptation at the molecular and genetic level, inspired by organisms with peculiar adaptations such as the bdelloid rotifers, surviving complete dryness, freezing and high doses of ionizing radiation. Nature has always inspired her research…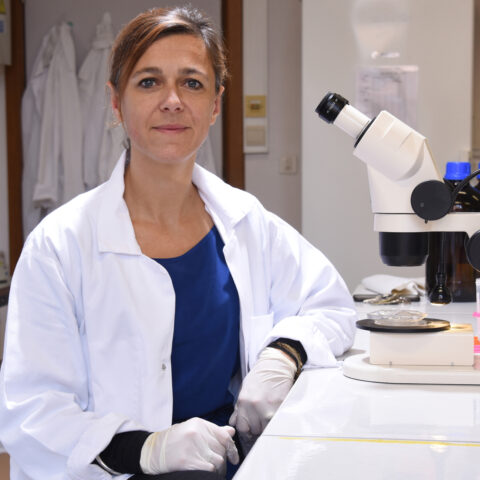 Music by
La Maja
Olympia Boyle alias La Maja was born in Paris. From childhood, she sang, played the piano, guitar, percussion. After living in Lisbon, New York and Berlin, she moved to Brussels. The capital will become the breeding ground for his artistic laboratory. There, she will make decisive meetings for the development of her career. Enriched by her collaborations with Cargo Culte, Teme Tan, Anwar, and her duet project with Fanny Van hammée in Faon Faon, Olympia Boyle goes solo under the name La Maja. She sings mainly in her mother tongue, the French, which it colors with Anglophone and Portuguese vibes. Maturity infuses Olympia with work that is both intimate, generous, elegant and energizing. 2020 marks the start of a new era: release their first EP and offer a sensitive and daring live.