Viral Outbreaks: Tackling the spread of the virus and of viral misinformation
October 5, 2020
, 
Atelier 210
Brussels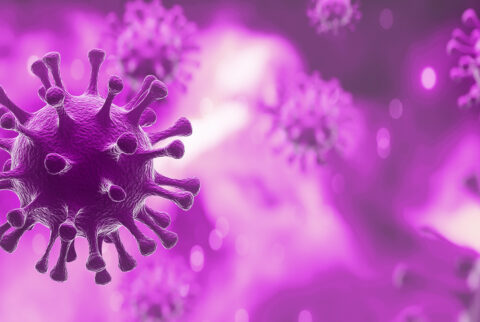 Atelier 210
Chaussée Saint-Pierre 210
Brussels
To event overview
Please note that due to the COVID-19 restrictions, some measures are in place to ensure the safety of everyone. Do you have any symptoms (cold, fever…)? Were you in contact with someone who has been tested positive? Please stay at home. Please show up at the event together with your group (social bubble). Keep your mask on any occasion (unless you are sitting at a table). Keep your distances between each bubble (1,50m in the venue or 1 seat in the theatre). Wash your hands regularly. Hydroalcoholic gel is available in different spots of the venue. Avoid unnecessary travels in the venue.
Doors open at 7p.m. Show starts at 8:30 p.m. sharp. Please come in advance to ensure the smooth running of the evening. Doors closed at 8:30 p.m. we can't let you in and we don't serve cocktail after this timing. Be on time! The orders are taken at the table. Cocktails are served before and after the talk. No drinks inside of the theatre!
Science&Cocktails is back for the kick-off of the third season in Brussels! Brace yourselves (but not too much) to welcome Medical Microbiologist and Researcher Emmanuel André, former adviser in the Outbreak Management Team of the Belgian Government. He will elaborate on virus outbreaks such as the Corona-virus and how we can be prepared for further pandemics.
How do infectious diseases spread? Is the outbreak of the novel Corona virus part of an increasing set of global virus outbreaks? Did virus outbreaks really increase in the last years? Why is this? Should we be worried? What can we do to prevent and respond to such outbreaks.
Ebola. SARS. Mexican Flu. Zika. Corona. Virus outbreaks have occurred in the past decades and have confronted us with the fragility and danger of living in a fast-changing world.

Over 25 million cases of the novel Corona-virus (SARS-Cov 2) and its disease COVID-19 are counted worldwide, and the number is still rising, even though some countries are gradually lifting lock-downs. All over the world, human health and economies have been hit hard. Differences between social, economic and racial backgrounds are placed under a magnifying glass. Scientists are working around the clock to understand the development and treatment of the virus and disease-patterns.
But what is the bigger story behind the emergence of virus outbreaks on such a global scale? Is there some good news to tell as well? Where do we go from here, how can we be prepared for further pandemics?
A growing number of people live in cities and travel around the world. Global climate change is threatening ecosystems. Public health systems are still unstable in many areas of the world. These developments might be connected to the increased occurrence and complexity of new viruses and epidemics calling for a new, and more interdisciplinary approach regarding epidemics that includes not only crisis response but also preparation and recovery.

After the talk, smooth and smoking home-made cocktails at the bar and JUICY will take to the stage. This duo from Brussels plays a blend of hiphop, r'n'b and soul coming straight from the heart. They're ready to get back on stage to take the world by storm!
Entrance fee is 8 euros and includes a free cocktail (or any other drink from the bar). Reservation is mandatory, only a restricted number of tickets are available! The event is held in English.