The quest for new habitable worlds
October 4, 2017
, 
Atelier 210
Brussels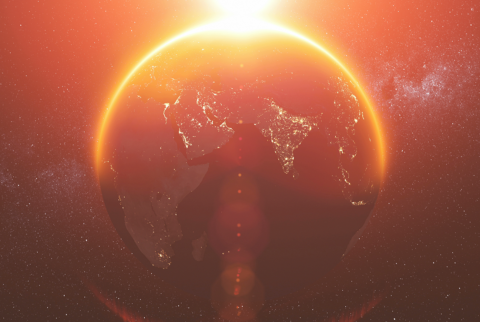 Atelier 210
Chaussée Saint-Pierre 210
Brussels
To event overview
Science & Cocktails begins in Brussels in the cool venue Atelier 210 with a fantastic event about the recent discovery of a new planetary system by a team of Belgian astronomers followed by an amazing performance of the upcoming pop duo Faon Faon.

For thousands of years humans have speculated whether the Universe is teeming with planets where life could exist, or whether our living Earth might be completely unique. Are there more planets out there like ours? Is there life in them?

On the 22nd of February 2017, a team of astronomers from the University of Liège revealed to the world the discovery of an exoplanet system with conditions favourable for the development of life. This discovery was published in the prestigious Nature magazine and relayed by a press conference at NASA. TRAPPIST-1 is the system that has both the largest number of Earth-like planets and the largest number of potentially habitable worlds ever discovered to date. During this event, Emmanuël Jehin, member of the team, will come back to this fabulous discovery and the research prospects that are open to them today.

Afterwards, a delightful menu of smoky dry ice cocktails specially crafted for the purposes of enjoying possible future homes for mankind while Faon Faon, an electro pop duo takes the stage.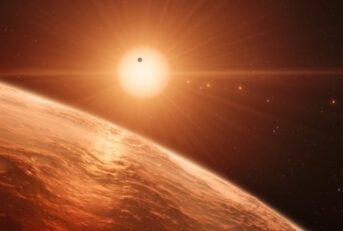 Emmanuël Jehin
The quest for new habitable worlds
What is an exoplanet? How many exoplanets have been found? How do you find new exoplanets? What are the necessary conditions for a planet to
be habitable? Will we ever be able to live in one of them?
Talk by
Emmanuël Jehin
Emmanuël Jehin is Senior Research Associate at the F.R.S-FNRS. He is responsible for the cometary physics group at the University of Liège. He is member of the team that discovered Trappist - a new planetary system of Earth-like planets. Within the TRAPPIST project, he is the technical and scientific manager and principal investigator for comets. He is also the project manager of SPECULOOS.