A new science of human history: the dawn of everything
March 15, 2022
, 
DR Koncerthuset
Copenhagen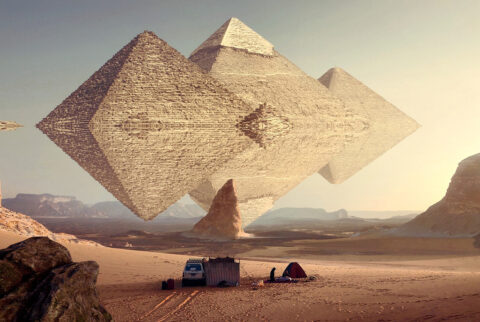 DR Koncerthuset
Ørestads Blvd. 13
Copenhagen
To event overview
Science & Cocktails is proud to present an evening with archeology superstar David Wengrow, acclaimed writer of the book "The Dawn of Everything" on the history of inequality with the anthropologist David Graeber. This evening David Wengrow will take you deep into the history of humanity that no one knows about. Just before you'll have the chance of listening to Marathon Monks and Copyflex.
Was there an "original" form of human society? Why is our conventional understanding of human history wrong? Was there an Agricultural Revolution? Does living in cities make inequality inevitable? Is our present global order fixed in place by social evolution: are we stuck?
Our conventional understanding of human history is wrong. Our species did not spend 95 percent of its evolutionary past in tiny bands of hunter-gatherers. So what were we doing all that time?
Agriculture and cities did not mean a plunge into hierarchy and domination. So where does inequality really come from?
Drawing on findings from his best-selling book, The Dawn of Everything: A New History of Humanity - co-authored with the late David Graeber - David Wengrow explains how archaeology and anthropology are providing startling new answers to these major questions, revealing a prehistoric world more varied and unexpected than we knew, and a future more open and free than we imagine.
Before the talk, Copyflex will play tunes from all over the world in the Foyer while Marathon Monks plays funky two-bass grooves, syncopated in-the-pocket drums, space-age laserbeam synths, little chasms of silence, and the sound of six hands clapping in the Auditorium.

Event held in English.

This event has the generous support of the Novo Nordisk Foundation.