What Physical Reality Has Taught Me
June 28, 2022
, 
DR Koncerthuset
Copenhagen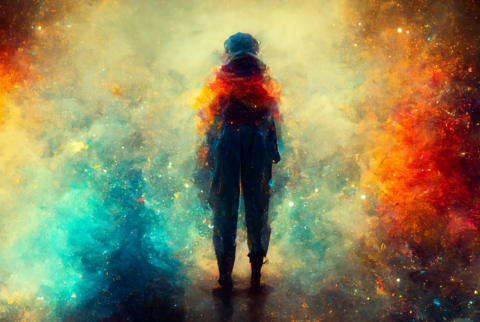 DR Koncerthuset
Ørestads Blvd. 13
Copenhagen
To event overview
Science & Cocktails is proud to present a special episode with physics Nobel prize winner Frank Wilczek, who will take us on a tour through modern physics, theology and philosophy and present his new book "Fundamentals: Ten Keys to Reality" where he draws striking lessons about the workings of our universe. A event integrated in the Jazz festival which counts with the excellent jazz of Hess/AC/Hess Spacelab Trio.
Some of the most profound messages to emerge from scientific exploration of the physical world concern issues that were once thought to be philosophical or even theological. Frank Wilczek will discuss three issues that he calls cosmic humility, cosmic chutzpah, complementarity but will also briefly describe other aspects of the physical world that he considers "Keys to Reality".
You can prepare yourself for a tour through modern physics about space, time, the quantum world, complexity, the universe and its cosmology, information and all the laws of nature that we know of. All this in the light of the current state of our scientific development. What makes up the universe and how does it actually work?
He will also go deep into philosophy and ask questions such as:
Is cosmic humility in order? Human lives are very short on cosmic scales, and human bodies are very small.

Is cosmic self-respect in order, too? But by other objective measures we are amply gifted. Our bodies are large enough to support awesome complexity, and we have time for a few billion independent thoughts.
Is the world comprehensible? Profound understanding of physical reality has given us wealth and power undreamed of by our recent ancestors; and much more is on offer.
What is complementarity? Complementarity is the insight that answering different sorts of questions about something might require using radically different, apparently incompatible concepts. Complementarity is provably essential in quantum theory and can be mind-expanding for life in general.
Is progress in fundamental physics slowing down? Good answers about fundamental questions are leading us to grander but more challenging questions.

Event held in English with the generous support of the Novo Nordisk Foundation.