Black hole survival guide
October 22, 2021
, 
DR Koncerthuset
Copenhagen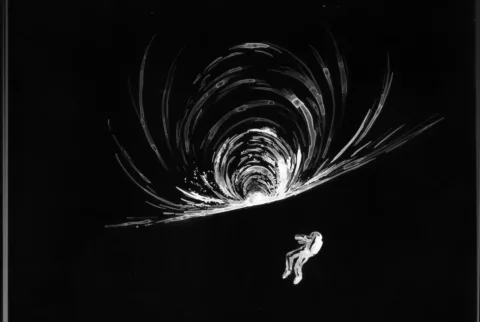 DR Koncerthuset
Ørestads Blvd. 13
Copenhagen
To event overview
Science & Cocktails is proud to present a unique evening with astrophysicist superstar Janna Levin and acclaimed author of the book Black Hole Survival Guide. Janne Levin will dive into the most mysterious objects in the universe and will take you with her. Prepare yourself for a journey into the black hole and take bring a Black Hole cocktail with you while listening to the deep sonic universe of Forsling & Hauch and the DJ set of Benjamin Kaae.

What are black holes made of? Can you escape a black hole? Are black holes dark on the inside? What happens to you when you fall into a black hole? Can you survive a black hole?
Black holes are the most mysterious objects of the universe that defy all the laws of common sense. Black holes distort the space around them in such an abrupt manner that all sort of strange phenomena can take place. In this episode, Janna Levin will be your guide into the strangeness of black holes.
Perhaps the most intriguing inhabitants of the universe, black holes provide the terrain on which the laws of nature are explored. Janna will explain the ways in which black holes have changed our most basic understanding of the galaxy, the universe and the whole expanse of reality that we inhabit. Janna will be using her latest book as inspiration and give you a sense, not only by using words but also original paintings, of what all this means. Brace yourselves!
Before the talk, Forsling & Hauch will take you on an intense electronica journey where musical layers and rhythms blend into a deep sonic universe. After the talk, DJ Benjamin Kaae has prepared soul, funk, jazz r'n'b, hip hop as well as reggae and dancehall.
Event held in English. Tickets available here.
This event has the generous support of the Novo Nordisk Foundation.
Talk by
Janna Levin
Janna Levin is the Claire Tow Professor of Physics and Astronomy at Barnard College of Columbia University. She is also the Chair and Founding Director of the Science Studios at Pioneer Works. A Guggenheim Fellow, Janna has contributed to an understanding of black holes, the cosmology of extra dimensions, and gravitational waves in the shape of spacetime. She is the presenter of the NOVA feature Black Hole Apocalypse, aired on PBS—the first female presenter for NOVA in 35 years. Her previous books include How the Universe Got Its Spots and a novel, A Madman Dreams of Turing Machines, which won the PEN/Bingham Prize. Her book Black Hole Blues and Other Songs from Outer Space, is the inside story on the discovery of the century: the sound of spacetime ringing from the collision of two black holes over a billion years ago. Her latest book, Black Hole Survival Guide is a wholly accessible, fascinating guide to black holes.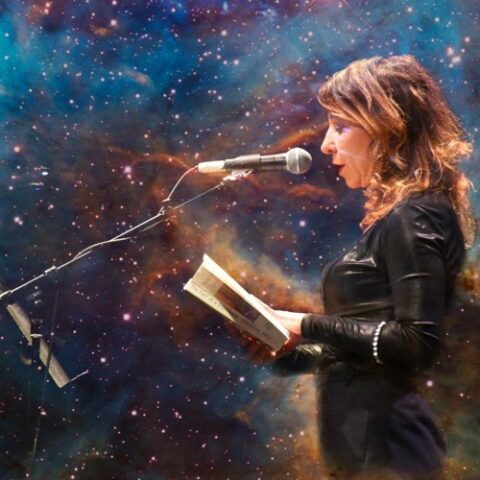 Music by
Forsling & Hauch
Forsling & Hauch will take you on an intense electronica journey where musical layers and rhythms blend into a deep sonic universe. The duo, based in Copenhagen, consists of electronic musician Mika Forsling and drummer Frederik Juul Hauch. Their music spans from minimal arpeggios to cinematic soundscapes and danceable beats, aiming to intrigue the listener's ears. Listen to some of it here.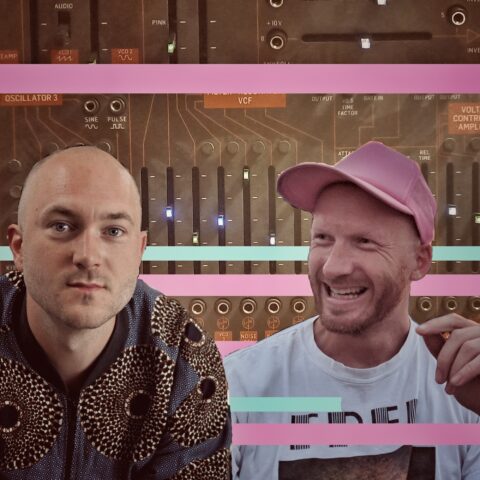 Live act by
DJ Benjamin Kaae
DJ Benjamin Kaae, aka Benjah has 30 years of experience as a DJ and has played in respectful clubs in Copenhagen. Benjamin plays only vynil. Benjamin was the backbone of Universal Soundsystem and has toured as a DJ for Natasja, as well as a lot of other live acts.