Future Ocean
October 26, 2022
, 
DR Koncerthuset
Copenhagen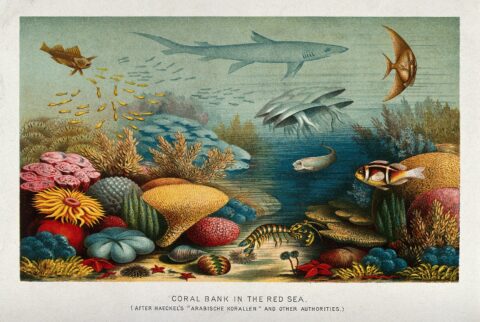 DR Koncerthuset
Ørestads Blvd. 13
Copenhagen
To event overview
Science & Cocktails is proud to present an episode with one of greatest oceanographers of all time, Callum Roberts, on the future of our oceans, coral reefs, and marine life in general. Callum is one of the scientists who recently featured in the Netflix documentary "Seaspiracy", author of amazing books such as "Reef life: and underwater memoir" and "Ocean of life: how our seas are changing", and last but not least Professor of Marine Conservation at the University of Exeter in the UK. He will literally blow your mind with everything you don't know about the ocean. Before just that Hess is More will be giving a concert based on recordings of the 99-year old singer Ibojas Wandall-Holm and afterwards DJ Copyflex takes the floor.
What are the biggest human influences on the ocean? How is the sea changing as a consequence? What do these changes mean for ocean life? How will changing oceans affect us? What can we do?
For most of human history the ocean has been beyond the reach of most human impacts, protected by remoteness, depth and enormous size. Not anymore. Today human influence reaches the ocean's remotest shores and greatest depths. That influence has triggered profound and rapid changes to the ocean's physical and chemical environment, affecting every animal and plant that lives there. The scope of our impacts is now so great there are fears that the most vulnerable ecosystems, like tropical coral reefs, will be destroyed by 2100.
Event held in English with the generous support of the Novo Nordisk Foundation.