The fifty shades of antibiotic resistance
April 21, 2015
, 
Byens Lys
Copenhagen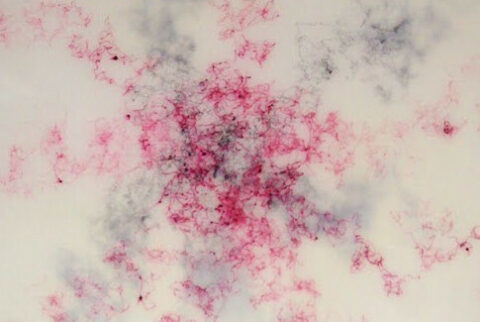 Byens Lys
Fabriksområdet 99
Copenhagen
To event overview
How many people die because of antibiotic resistance every year? Which people have a higher risk to die of bacterial infections? Is consumption of antibiotics in Danish livestock higher than in other countries?

The explosion of food products available in the supermarket of all different colours and shapes as well as the increased demand for meat production has, among other things, lead to an increase in the usage of antibiotics in livestock. This however, leads to several health consequences for human populations.

Through the years, the use of antibiotics in livestock has been the subject of an endless debate about the appropriateness of using these important medicines in animals. This is a highly controversial topic involving ethical issues on animal welfare and human health, as well as economic interests by the pharmaceutical industry, the food industry and various professional categories, including farmers, veterinarians, pharmacists and researchers.

As a consequence of all these factors, the debate has been often vigorous but not always scientifically unbiased. Luca Guardabassi will present his view based on 20 years of research in the field, explaining why in his opinion this historical debate should be redirected to a different set of questions regarding the cost of livestock products and agriculture sustainability.

Chilled cocktails will be served while the Søvnterapeuterne - the Sleeptherapists - try to clarify the void between dream and reality with lyrics and soundscapes from countless sleepless nights. It is musictherapy for those who need to sleep and for those who need to wake up.
Talk by
Luca Guardabassi
Luca Guardabassi is a veterinary microbiologist and works as professor in antimicrobial resistance and antibiosis at the Faculty of Health and Medical Sciences, University of Copenhagen. His research focuses on evolution and epidemiology of resistant bacteria and on new strategies for control of antibiotic resistance in animals. He is the principal investigator of a large interdisciplinary research centre for control of antibiotic resistance in people and animals funded by the University of Copenhagen.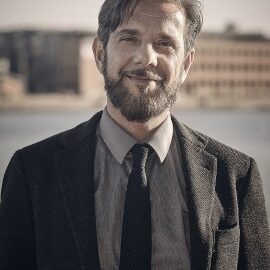 Music by
Musikterapeuterne
The Sleeptherapists aren't afraid to take the weight of the world on their shoulders, because The Sleeptherapists are here for those who cannot fall asleep and for those who need to wake up. But The Sleeptherapists aren't just a blanket you can pull over your head. The Sleeptherapists don't believe in a life after death but in death in life. The Sleeptherapists don't believe in any God but in the Divine Dream witch one night will be dreamt by us all, prior to the eternal sleep. The Sleeptherapists believe in all and everything, in nobody and just in themselves, at one time and forever and never no more because The Sleeptherapists know just how much has been slept in the classroom.