I came here of my own free will... or did I?
March 9, 2013
, 
Byens Lys
Copenhagen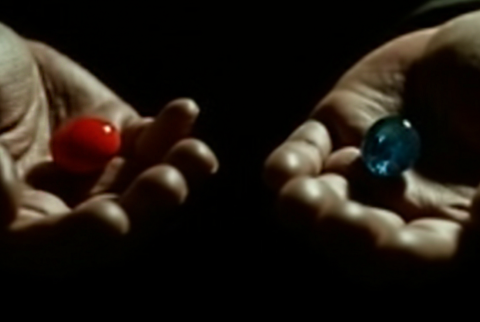 Byens Lys
Fabriksområdet 99
Copenhagen
To event overview
Do we have free will? Is everything we do caused by our genes, memes and environment? If free will is an illusion, what happens to responsibility?

You aren't coming to this special event of your own free will. That's at least what Susan Blackmore will be arguing after flying from the UK to Copenhagen for this special session of Science & Cocktails. You are coming to this event because of the state of your brain, your genes, your history and the environment around you. Although our intuition tells us that we are a persisting, inner entity that is conscious and can act freely, this is an illusion.

Susan Blackmore will give plenty of evidence from neuroscience that suggests that the brain needs no magical interference from a mythical "self" and so throws free will into doubt. So if our intuitions are not to be trusted, how should we live our lives? Most people who reject the traditional idea of free will still say they must live "as if" they have free will. Blackmore disagrees and will discuss how it is possible to live happily and morally without free will.

After a Q&A at the bar with Blackmore, the performance of two amazing electronic musicians - Karsten Pflum and Sofus Forsberg - follows. Karsten Pflum is releasing a new album soon and playing some of its tracks while Sofus Forsberg will give you a blast of modular synthesizers and drum machines. These gentlemen are two of the most creative electronic music composers in Denmark who, besides designing sounds that seem to come from another planet, can give an energetic and lively concert.

Organised in cooperation with the Niels Bohr Institute, University of Copenhagen.
Talk by
Susan Blackmore
Sue Blackmore is a freelance writer, lecturer and broadcaster, and a Visiting Professor at the University of Plymouth. She writes for several magazines and newspapers, blogs for the Guardian newspaper and Psychology Today, and is a frequent contributor and presenter on radio and television. She is author of over sixty academic articles, about eighty book contributions, and many book reviews.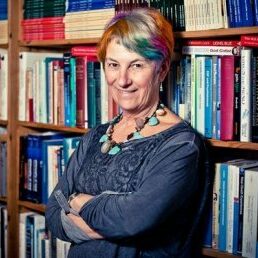 Music by
Karsten Pflum
With five full length releases and a bunch of EPs in his bag, Karsten Pflum pays a tribute to the glorious times of IDM, without losing the focus on the future of the genre. Pflum explores the boundaries of heavy bass driven dubstep, frantic jungle and breakcore, combining extreme ambiences with hard complex rhythm programming and treatment. His live shows have been rocking around Europe for a good number of years, and his tunes have been played on a diverse number of radio programs.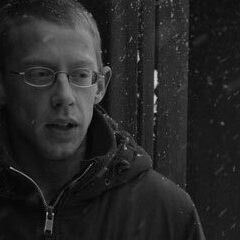 Music by
Sofus Forsberg
Sofus Forsberg is one of the fathers and driving forces behind the nordic electronica movement. Since 1998 he has provided the world with beautiful emotional melodies, intricate beats, and superb production. He is very active playing live, and has spread his sound at prominent festivals like Sonar and Electro Bunker. Sofus Forsberg has 2 albums and some remixes behind him and is now gathering material, reinventing himself in the joy of modular synthesizers and drum machines.