Supereruptions and other large volcanic explosions: Extent and Impact
October 2, 2012
, 
Byens Lys
Copenhagen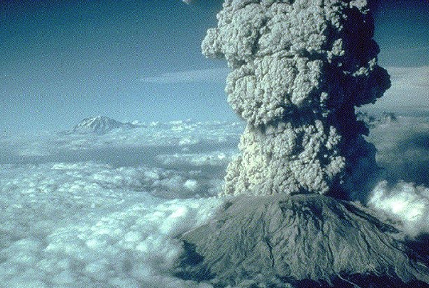 Byens Lys
Fabriksområdet 99
Copenhagen
To event overview
The 1st session of the Autumn 2012 version of Science & Cocktails begins with imminent lava explosions and a possible doomsday for mankind. Supervolcanoes and supereruptions set the theme.

Volcanoes may erupt effusively and produce lava, or explosively and produce tephra. Tephra is deposited around the volcano but can also rise to great height and be carried much further, even around the globe several times before settling to the ground. Even small eruptions involve millions of tons of material, but the size of the largest are difficult to comprehend as thousands of cubic kilometers of magma erupt from the volcano. Apart from their impact on the surface of the Earth, these eruptions can have a profound effect on the environment. The geological records indicate that they have caused mass extinctions of species during the evolution of the Earth.

Supervolcanoes exist around the world and are not extinct, an example is the Yellowstone volcano which has had 3 supereruptions until now. These and other large, possibly catastrophic, eruptions have occurred in the past, even in Denmark. Paul Martin Holm will give many examples of these and go over the possible causes for these eruptions and the basis for predicting any forthcoming ones.

In addition to the talk about massive eruptions there will be a musical doomsday performance. Artists Deborah Vlaeymans and Ole Kristensen will present a preview of their show GETTING BACK IN THE WHOLE running throughout autumn 2012. What is all the 2012 fuss about? Will the world end on December 21st, and are you ready for the transformation? After travelling to Mexico to find out more about the Maya Prophecy, they created a special musical edition for this night's Science and Cocktails! Welcome to Getting Back in the Whole, our individual and joint pursuit of making sense. There is no need to panic.

An IN TRANSIT production.

Organised by the Niels Bohr Institute, University of Copenhagen.


Talk by
Paul Martin Holm
Paul Martin Holm is an associate professor of geology at the Department of Geography and Geology at the University of Copenhagen. His research includes mainly studies of volcanic rocks in order to determine the underlying processes in the Earth's mantle. Ongoing studies in Argentina include field work in a young volcanic area and subsequently mainly geochemical and isotope geological studies in laboratories in Copenhagen and abroad.