Are we living in a virtual reality?
June 7, 2023
, 
DR Koncerthuset
Copenhagen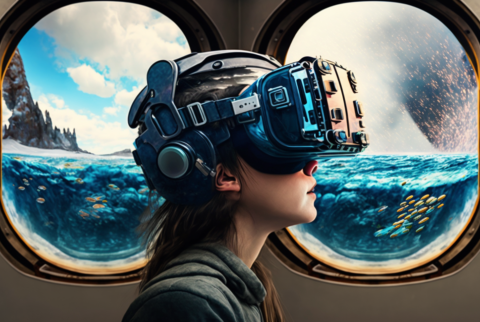 DR Koncerthuset
Ørestads Blvd. 13
Copenhagen
To event overview
Science & Cocktails invites all beings from planet Earth and outer space for an introspective talk about their very own existence. Are you living in a simulated world? David Chalmers, philosopher of mind, consciousness, and reality, author of the book "Reality+" will be taking the stage in this episode and make you wonder about the very essence of reality and your own existence. Just before Sitrekin will create a unique atmospheric, electronic-indie sound with a touch of melancholic pop, strong melodies and lots of sonic details. Afterwards, DJ Jens Rasmussen plays soul jazz, grooves and the sound of sunny cruises in the Foyer.
Could we be living in the matrix? Could we live a meaningful life in the metaverse? Is virtual reality genuine reality? Could an AI system be conscious? What is the nature of our reality?
Reality+ is the name that David Chalmers gave for the universe of virtual and nonvirtual worlds. You can think of Reality+ as physical reality combined with the metaverse of augmented and virtual realities, perhaps along with a multiverse of alternative realities, simulated and otherwise. The central idea of his new book is that virtual reality is genuine reality and that this applies both to full-scale simulated universes, such as the Matrix, and to the more realistic virtual worlds of the coming metaverse. Indeed, this sounds as puzzling as fascinating, and you will not be disappointed.
David Chalmers makes use of the concept of virtual worlds to introduce and address some of the oldest and deepest problems in philosophy. Is there a God? What is the relationship between mind and body? What is reality? How can we lead a good life? How can we build a just society? Thinking about virtual worlds illuminates all of these questions, and transforms some of them. Along the way, you'll receive an introduction to many areas of philosophy.
Event held in English with the generous support of the Novo Nordisk Foundation.
Talk by
David Chalmers
David is a philosopher at New York University. He is Professor of Philosophy and Neural Science and co-director of the Center for Mind, Brain, and Consciousness. He is also Honorary Professor of Philosophy at the Australian National University and co-director of the PhilPapers Foundation. He is interested in the philosophy of mind (especially consciousness) and the foundations of cognitive science, physics, and technology, as well as the philosophy of language, metaphysics and epistemology, and many other areas. He has written multiple books including "The Conscious Mind" and "Constructing the World" and recently "Reality+".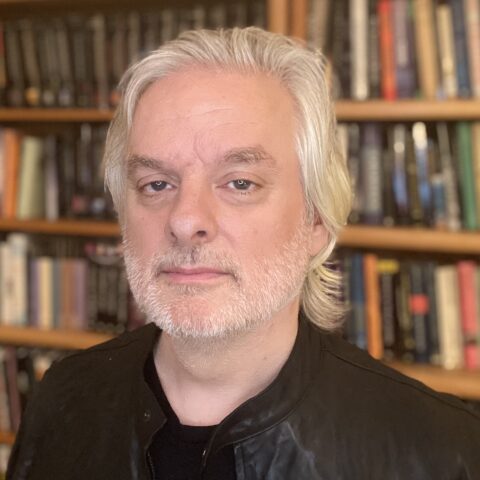 Music by
Sitrekin
Sitrekin launched in 2021 with the debut single 'Open Chest', which went #1 on P6 Beat and achieved international attention. All of Sitrekin's following singles have been added two high profile streaming playlists and heavy radio rotation. Sitrekin is the solo project of Kirstine Stubbe Teglbjærg, former lead singer and songwriter of the acclaimed group Blue Foundation. She is the voice behind the multimillion streamed song 'Eyes on Fire', which was featured on the 'Twilight Saga' soundtrack and has achieved cult status around the world. Sitrekin is creating a unique sound of her own; atmospheric, electronic-indie with a touch of melancholic pop, strong melodies and lots of sonic details.
At a Sitrekin concert, you will experience songs from her entire career, from the greatest Blue Foundation classics, to the songs from the Danish album 'Hamskifte', and the new P6 Beat hits 'Open Chest', 'Eyes on Fire Remake' and 'Water Me'.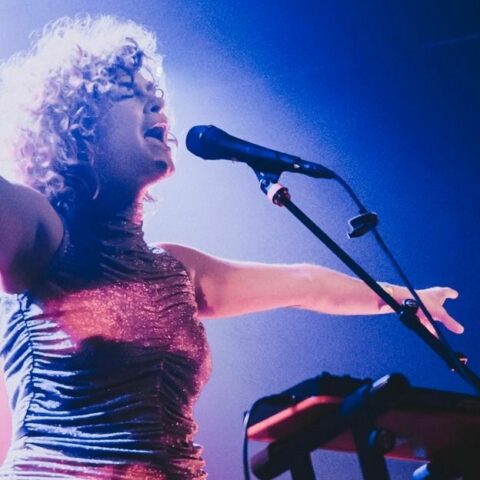 Live act by
DJ Jens Rasmussen
With his feet firmly planted in soul jazz, grooves and the sound of sunny cruises, Jens Rasmussen opens up a sparkling fine and funky bottle of liquid French freshness from the fantastic emotions of distant sensations.