The clones are coming
October 30, 2012
, 
Byens Lys
Copenhagen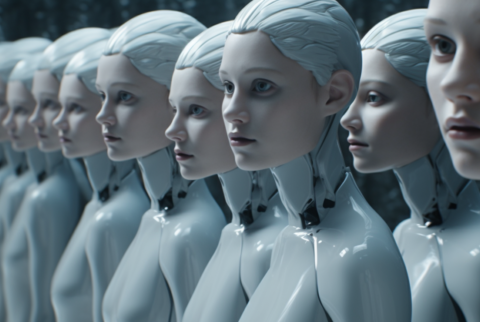 Byens Lys
Fabriksområdet 99
Copenhagen
To event overview
In Sci-fi movies we often see depictions of human clones but how realistic is to clone a human being? In the future, stem cells are expected to be used both for treatment of a wide array of severe human diseases as well as for creating patient-specific therapies. However, stem cell therapy is associated with severe risks and needs to be further developed and refined before it can safely be applied to humans.

Prof. Poul Hyttel will discuss his collaboration with Aarhus University in which genetically modified pigs and stem cells are being developed to be used as models for human diseases such as Alzheimer's disease. In order to do this, pigs carrying human disease genes are manufactured by cloning, similarly to Dolly the sheep.

Fluorescent rats and bubbling cocktails are followed by barrel-organ music by the artist in residence. The barrel-organ is a remotely-controlled machine created by Hjalte Bested Møller that plays analog instruments and digital music while occasionally spitting fire and talking to the audience. A demonstration of the barrel-organ will be given.

Organised by the Niels Bohr Institute, University of Copenhagen.
Music by
Hjalte Bested Møller
In the cyber jazz trio Badun, he served as a programmer for various plugins and algorithmic techniques, processing of live instruments and generative sound design - often referred to as "the Badun granulator." After his time with Badun, Hjalte has explored various styles ranging from ambient soundscape, electronica, IDM and dubstep - but still has a strong interest in algorithmic techniques and generative sound design based on programming languages such as MaxMSP and SuperCollider. Hjalte is also an arduino programmer and inventor.