Weird Science: Exploring Paranormal Belief and Experience
September 9, 2023
, 
Den Grå Hal
Copenhagen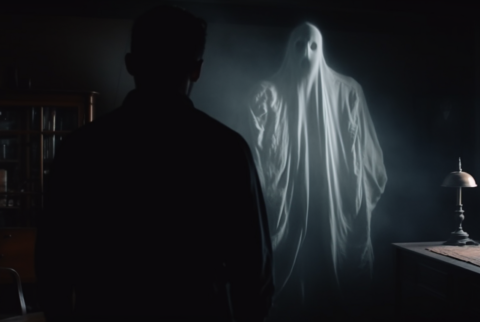 Den Grå Hal
Refshalevej 2
Copenhagen
To event overview
Ladies and gentlemen! Do you like to think about ghosts, the paranormal, anomalies, crop circles, flying pancakes, alien abduction, conspiracy theories and all other kind of weird stuff? Then this is an episode for you, guided by Chris French, Professor in the Department of Psychology, Goldsmiths, University of London, where he is also Head of the Anomalistic Psychology Research Unit and author of the upcoming book The Science of Weird Shit: Why Our Minds Conjure the Paranormal. All this after Gustaf Ljunggren and Emil de Waal take the stage and play their atmospheric albums.

Tickets: Seated tickets are paid. Standing is free and on a first-come, first-served basis.
What is anomalistic psychology? Why should mainstream science take paranormal claims seriously? Can paranormal experiences be explained in terms of cognitive biases? How accurate are reports of paranormal experiences? Can some allegedly paranormal experiences be the result of hallucinations?
Opinion polls show the majority of the general public accepts that paranormal phenomena do occur. Such widespread experience of and belief in the paranormal can only mean one of two things. Either the paranormal is real, in which case this should be accepted by the wider scientific community which currently rejects such claims; or else belief in and experience of ostensibly paranormal phenomena can be fully explained in terms of psychological factors. This presentation will provide an introduction to the sub-discipline of anomalistic psychology, which may be defined as the study of extraordinary phenomena of behaviour and experience, in an attempt to provide non-paranormal explanations in terms of known psychological and physical factors. This approach will be illustrated with examples relating to a range of ostensibly paranormal phenomena.

Event held in English with the generous support of the Novo Nordisk Foundation.