The Universe: a detective story
November 13, 2021
, 
DR Koncerthuset
Copenhagen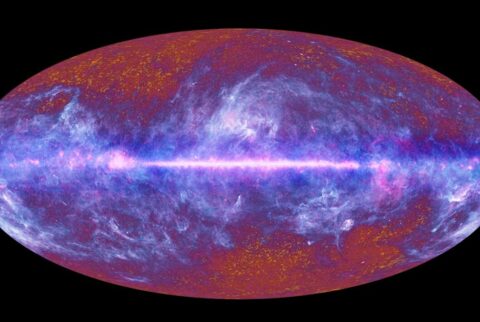 DR Koncerthuset
Ørestads Blvd. 13
Copenhagen
To event overview
Science & Cocktails is proud to present an episode with cosmologist superstar Hiranya Peiris, the woman who has won so many medals and prizes for her discoveries about the nature of our universe! Hiranya will dive deep into the universe, the Big Bang and the enormous structures that we can see out there in vast space. And yes, you can drink cocktails while going through this journey back in time until when it all began just before listening to the sound of ROSYAN. Afterwards Jonas Visti plays records from his ever-growing vinyl collection.

What have we learned about the universe? How have we learned it? What new mysteries have been uncovered? How are cosmologists going about solving those new mysteries? Can we ever probe what lies beyond the observable universe?
Modern fundamental physics contains ideas just as revolutionary as those of Copernicus or Newton; ideas that may radically change our understanding of the world; ideas such as extra dimensions of space, or the possible existence of other Universes. Testing these concepts requires enormous energies, far higher than what is achievable by the Large Hadron Collider at CERN, and in fact, beyond any conceivable Earth-bound experiments.
However, at the Big Bang, the Universe itself performed the ultimate experiment and left clues and evidence about what was behind the origin of the cosmos as we know it, and how it is evolving. And the biggest clue is the afterglow of the Big Bang itself.
In the past decade we have been able to answer age-old questions accurately, such as how old the Universe is, what it contains, and its destiny. Along with these answers have also come many exciting new questions. Hiranya will unravel the detective story, explaining what we have uncovered, and how we know what we know.
Before the talk, ROSYAN will be playing her cello and exploring the interface between the acoustic and electronic world, as well as the visual element in an auditory context. After the talk, Jonas Visti plays records from his ever-growing vinyl collection.
Event held in English. Tickets available here.

This event has the generous support of the Novo Nordisk Foundation.