Why do we get the wrong leaders?
March 14, 2023
, 
DR Koncerthuset
Copenhagen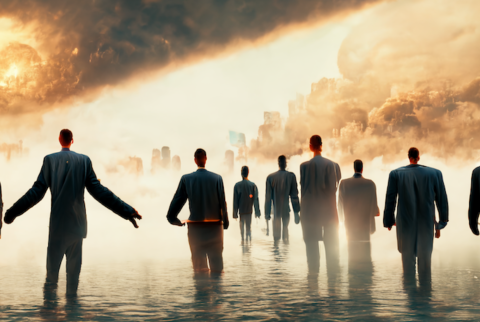 DR Koncerthuset
Ørestads Blvd. 13
Copenhagen
To event overview
Science & Cocktails is proud to present an episode with political scientist, Professor Brian Klaas, author of "Corruptible: Who gets power and how it changes us", who has interviewed more than 500 top leaders including presidents, war criminals and terrorists to understand why we give power to the wrong people. Before just that Tachys plays equal parts pop and experimentation, their sound incorporates a unique blend of genres.
Does power corrupt, or are corruptible people drawn to power? What is the "Dark Triad," and are there more psychopaths in politics and business than the general population? Why do we keep being drawn to people who clearly are unfit for leadership? Should we worry more about bad systems of power, or bad leaders who wield it? How can we reform the system and ensure that good, decent people rule instead? Are tyrants the products of bad systems or are they just bad people? And why do we give power to awful people?
In this talk, professor of global politics and contributing writer for The Atlantic, Brian Klaas, draws on his research interviewing over 500 of the world's top leaders - from the noblest to the dirtiest - including presidents, war criminals, cult leaders, terrorists, psychopaths, and dictators to reveal the most surprising workings of power: how children can predict who is going to win an election based just on the faces of politicians; why narcissists make more money; whether a thirst for power is a genetic condition; and how to fix the mess we're in, ruled so often by power-hungry megalomaniacs.
From scans of psychopathic brains, to the effects of power on monkey drug use, Klaas will weave cutting-edge research with astonishing encounters (including a ski lesson with the former viceroy of Iraq, tea with a former UK prime minister, and breakfast with Madagascar's yogurt kingpin president). Klaas, the creator of the award-winning Power Corrupts podcast, will challenge your basic assumptions about power, from the board room to the war room, and provide a roadmap for getting better leaders at every level.
Event held in English with the generous support of the Novo Nordisk Foundation.