Molecular Click Adventures: The Nobel Prize in Chemistry
June 24, 2023
, 
Den Grå Hal
Copenhagen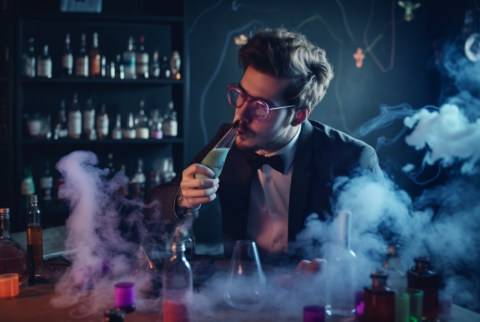 Den Grå Hal
Refshalevej 2
Copenhagen
To event overview
Ladies and gentlemen, in 2022 the Danish chemist Morten Meldal won the Nobel prize in chemistry. In this episode of Science and Cocktails in planet X31, Morten Meldal will tell you all about click chemistry and how he accidentally found one of the most important types of chemical reactions in chemistry. All this just after Born2Bingo plays sweaty drum rhythms.

Tickets: Seated tickets are paid. Standing is free and on a first-come, first-served basis.
What is click chemistry? How does click chemistry work? Why is click chemistry important? How does luck play a role in research? How can we change our fundamental understanding of chemistry?
The concept of click chemistry matured simultaneously in different laboratories around the world in the 1990's. There was an urgent need for quantitative chemical reactions/molecular LEGO® to cope with the pressure from combinatorial science to synthesize, screen and identify one out of thousands – millions of compounds. By trying many different types of reactions, Morten more or less accidentally discovered one of the "click reactions" in 2001 leading to an enourmous amount of applications from chemistry to biology and medicine.
The more existential aspects of our fundamental understanding of chemistry, the importance of serendipity to unravel the true complexity of our world at the molecular level, the associated need for freedom of research, and the pledge to the young to study chemistry for a better future will also be discussed.
Event held in English with the generous support of the Novo Nordisk Foundation.