Building a biological time machine: Nature in a warmer, drier and CO2 rich world
May 14, 2013
, 
Byens Lys
Copenhagen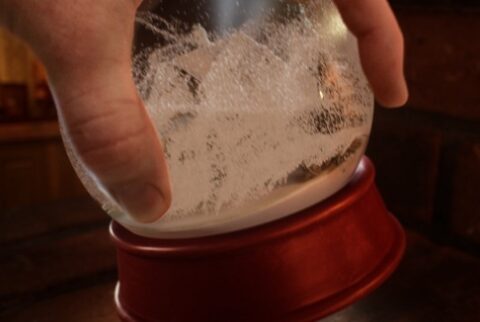 Byens Lys
Fabriksområdet 99
Copenhagen
To event overview
The climate is changing.

In the future, ecosystems will face increased CO2 in the atmosphere, higher temperatures and changes in precipitation. CO2, temperature and water are key factors in the regulation of biological processes and climate change will therefore affect our ecosystems - but how? How will plant growth be affected? What about biodiversity - and will we get new plant species? And how will nature itself contribute to or prevent climate change? And how do we find out?

Many researchers have tried to answer the questions by making experiments in the field where they have changed either the temperature or CO2 or precipitation and looked at the responses. Such experiments have been great and have increased our understanding of the effects of climate change effects.

But - the future is not either higher temperatures or higher CO2 or changes in precipitation. The future will be all three changes simultaneously. And, maybe we cannot simply add up the effects of the individual three factors to get the effects of the full climate cocktail.

This is why researchers from DTU, KU and AAU, with support from the Villum foundation, have constructed a "biological time machine" - CLIMAITE, where they manipulate all three factors simultaneously and study their effects. This is the globe's second biggest multifactor climate change experiment - only beaten by the ongoing full scale climate change experiment we are all part of.

Ecosystems manipulation expert Claus Beier will explain how this biological time machine works and how it will help us understand the impact of climate change on our planet. The lecture will be followed by a Q&A at the bar where you will be able to appreciate the beneficial side of CO2 as a coolant in your low-temperature, dry-ice cocktails.

This episode of the 2013 Spring season ends with a fantastic performance by IKI, 8 female vocalists improvising sounds and creating music depending on their surroundings. "A Nordic vocal sensation, vocal improvisations unlike anything you've heard before".

Organised in cooperation with the Niels Bohr Institute, University of Copenhagen.
Talk by
Claus Beier
Claus Beier is Research Director at NIVA, Center for Catchment and Urban Water Research. He was former head of the Ecosystems programme at the Biosystems department of Risø National Laboratory and the leader of the CLIMAITE research centre which involves research groups from Risø DTU, the University of Copenhagen, KU Life and Aarhus University DMU, with primary funding from the Villum foundation, and aims to investigate how climatic changes will affect biological processes and natural ecosystems.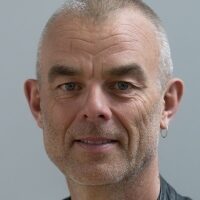 Music by
IKI
IkI is an improvising circle of female vocalists from Denmark, Norway, Finland and Iceland bound together by a love for intuitive music making. Each concert is a universe of its own, inspired by the present surroundings and moods. In 2011 IKI won a Danish Music Award 'Best Vocal Jazz Release of the Year'