Near-death experience: arising from the borderlands of consciousness in crisis
October 17, 2015
, 
Byens Lys
Copenhagen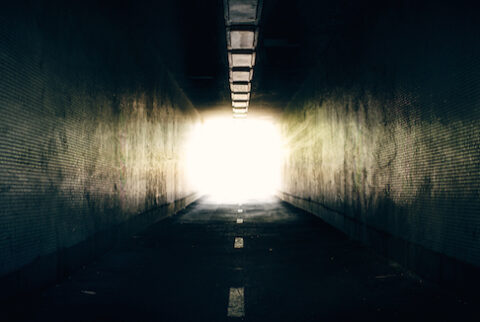 Byens Lys
Fabriksområdet 99
Copenhagen
To event overview
In what ways are near-death experiences real? Is the near-death experience always perceived as something spiritual?

It is often heard that people undergo a near-death experience just before the final breath. Sometimes, for example, people are brought back from a state of coma and remember the experience they had. Brain activity explains the essential features of near-death experiences, including the perceptions of envelopment of light, out-of-body, and meeting deceased loved ones or spiritual beings. The question remains whether these experiences are caused by chance or actually happen for a reason. Recent developments in neurophysiology and neuroscience are now able to study this phenomenon.

For this special event, Kevin R. Nelson, the world's leading expert in near-death research for the first time in Denmark, will explain the mechanisms and brain processes behind near-death experiences. In particular, he will argue that due to impaired cerebral blood flow that commonly precedes near-death, the boundary between consciousness and unconsciousness often becomes indistinct. This can disrupt the physiological balance between states of consciousness leading to the blend between the dream world and wakefulness. Strangely enough, a near-death experience often triggers an out-of-body experience - another phenomenon that today's science has methods for studying.

But perhaps the most interesting questions is: why are near-death and out-of-body experiences common?

An exciting evening in the company of a refined cocktail menu that makes you float between REM sleep and wakefulness, while LUR, a crazy bunch of outer of space beings, with spacey dress code and weird linguistic traits, playing electronic shamanism with live loops and instruments which cannot be found anywhere else on planet earth.

P.S. - If you like this kind of stuff, check out Kevin Nelson's book The Spiritual Doorway in the Brain.

Talk by
Kevin Nelson
Professor of Neurology at Kentucky Neuroscience Institute. He spends a lot of his time teaching residents how to perform and interpret nerve conduction studies and EMG. In his department, Nelson directs the Neuromuscular clinical neurophysiology laboratory and cares for patients with Neuromuscular disease. He is also Director of Medical Affairs within the Chief Medical Office.