Maps of the invisible: revealing hidden patterns on planet Earth
October 30, 2021
, 
DR Koncerthuset
Copenhagen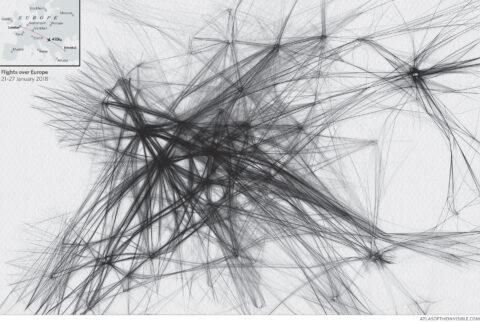 DR Koncerthuset
Ørestads Blvd. 13
Copenhagen
To event overview
Science & Cocktails is proud to present a unique episode with geography superstar James Cheshire, acclaimed author of many books, including The Atlas of the Invisible, and awardee of major awards from the Royal Geographical Society. James Cheshire will dive deep into hidden patterns around the globe that shape our lives: patterns of happiness, anxiety, cell towers connecting us all, geopolitics, and hurricanes. All this just after listening to VS DOOM playing Krautrock in distorted Afrobeat. Later DJ Onkel O plays some tunes.
What can a big map tell you about gender inequality? Can you use a map to fix the world economy? If you looked deep enough into one, can you tell the future? How can maps be used to reveal the patterns hidden in the billions of data points collected everyday about planet earth? What questions must cartographers ask, and what processes must they follow to create compelling visualisations? How has historical data visualisation influenced the maps and graphics we see today?
Digital threads unspool behind us now in nearly everything we do. Even if you fled to a deserted island and hurled your phone into the sea, a satellite would soon pass overhead and record the heat signature of your campfire. Each passing second, the world's data gathers into a bigger tangle. Professor James Cheshire pulls at these threads and maps what he finds.

This episode of Science & Cocktails will demonstrate how James Cheshire uses the power of maps to give a tangible visual form for stories that reveal what data can tell us about our past, who we are, how we're doing and what we face in the century ahead.

You will see examples from pioneering thinkers and data visualisers from the 19th Century and hear how they are inspiring mapmakers today. There will be behind the scenes insights into the techniques and concepts required to transform complex data into inspiring information and discussion of whether we can have too much data.

Through stunning maps and visualisations James will show how geography is at the heart of many of the world's challenges – and also offers a solution to them.
Before the talk, VS DOOM plays Krautrock in distorted Afrobeat with great emotions in an insane rhythmic vivar! Afterwads, DJ Onkel O plays some tunes.

Event held in English. Tickets available here.

This event has the generous support of the Novo Nordisk Foundation.



Talk by
James Cheshire
James Cheshire is Professor of Geographic Information and Cartography in the UCL Department of Geography and Director of the UCL Q-Step Centre. He is co-author of the critically acclaimed books London: The Information Capital and Where the Animals Go. James is the recipient of a number of major awards from the Royal Geographical Society, The North American Cartographic Information Society and British Cartographic Society. He was President of the Society of Cartographers between 2017 and 2019. His research focuses on the use of "big" and open datasets for the study of social science. He has published in a range of journals on a variety of topics including the use of cycle hire schemes, the spatial analysis of surnames and new ways to visualise population data.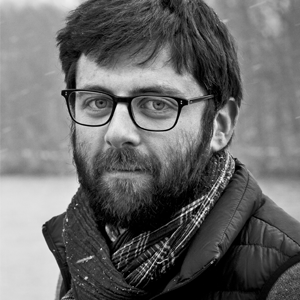 Music by
VS DOOM
A Molotov against the standstill of isolation. A giant band with the purpose of getting the energy all the way up. To crack you to tears in pure happiness. To hear instruments played live again. Born out of the thirst of cultural desolation. Welcome to VS DOOM.
The artists M. Rexen and Mads Lund Egetoft have each merged their large band into a giga band. M. Rexen's Wildstyle added up with DOOM Orchestra's magnificent works gives you VS DOOM against the Evil of Ecstasy. Krautrock in distorted Afrobeat with great emotions in an insane rhythmic vivar! The party band from hell.

The band is composed of Michael Rexen (vocals), Mads Egetoft (saxophone, arrangement), Tommy Laursen (guitar), Emil Jantzen (guitar), Peter Danstrup (bass), Rune Lohse (drums), Greta Eacott (percussion), Kristian Tangvik (keyboard, tuba), Henry Gibbs (vocals), Lumia Hurtigkarl (vocals, violin), Hanne Marie Lefevre (vocals), Thobjørn Øllegård (BAS saxophone, baritone saxophone), Rasmus Lund Svale (tuba), Lise Munch (horn), Maria Dybbroe (alto saxophone, baritone saxophone), Carolyn Goodwin (clarinet, soprano saxophone, alto saxophone), Erik Kimestad (trumpet).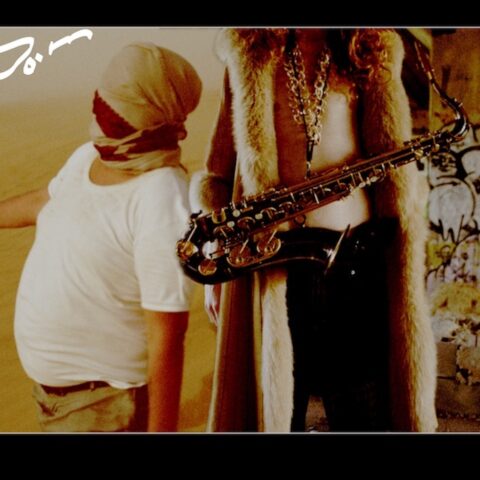 Live act by
Onkel O
Onkel O was trained as a disc jockey in Nordic Paris (Aalborg) in the blue-gray 90s, and later descended to Scandinavia's Venice (Copenhagen), where he has played regularly at the Student House and in various private contexts since 2010. Onkel O plays well and mixed, and preferably after his audience, with a penchant for 90s hip-hop, 60s and 70s rock and soul, lovingly spiced with a shot of modern pop.