Greenlandic Rock Flour: from stones to bread
October 24, 2017
, 
Byens Lys
Copenhagen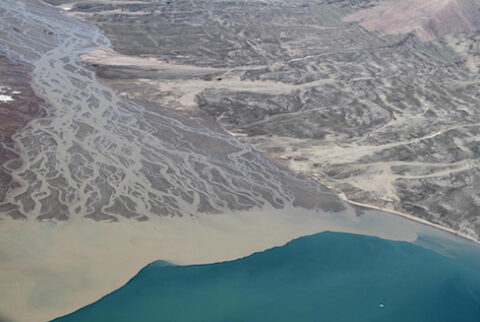 Byens Lys
Fabriksområdet 99
Copenhagen
To event overview
How do we feed a growing world population? Can we actively capture CO2 from the atmosphere and store it in the ground? Can the vast Greenlandic Ice Sheet promote growth of crops in the tropics? Would it be environmentally responsible - or even a remotely good idea - to transport mud from one end of the world to the other? Can Greenland create economic growth by "doing good" on the global stage?

Greenland has an urgent need for business development and many countries in the tropics desperately need to increase their agricultural production. A cross-disciplinary research project at the University of Copenhagen is currently investigating these two - seemingly unrelated - questions by asking: Can mud from Greenland glaciers benefit the Greenlandic economy and simultaneously solve global problems?

Fishing is still the most important industry and the foundation of the Greenlandic economy. Both whales and fish reflect a massive biological productivity in the North Atlantic Ocean. This unique productivity is caused by an exceptional richness of nutrients in the ocean. When the glaciers traverse the land, they crush the crustal rocks into a fine, silky glacial rock flour, which is transported to the ocean by melt water, and contribute to nourishing life in the ocean.

Most of the rock flour is deposited along the ice front in lakes and fiords. From a plant-perspective and a geological perspective Andreas de Neergaard and Minik Rosing are investigating this resource which has until now been both overlooked. Their ultimate goal is to investigate whether this particular Greenlandic material could become a source of income for Greenland and a way to obtain a more sustainable and efficient agricultural production in tropical countries, while also binding CO2 in the soil.

Afterwards, dry ice cooled down cocktails as cold as Greenland, while Pasborg​ ​Key​ ​Project takes the stage - a solo project by one of the most renowned Danish drum players.
Photo: Minik Rosing