The Science of Sexual and Gender Fluidity
November 4, 2023
, 
Den Grå Hal
Copenhagen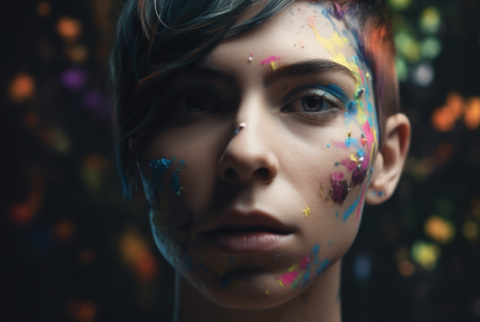 Den Grå Hal
Refshalevej 2
Copenhagen
To event overview
Earthlings, this episode of Science & Cocktails in planet X31 is about gender and sexual fluidity and guided by Lisa Diamond, Earth's most renowned expert on Psychology and Gender Studies and president-elect of the International Academy for Sex Research. Prepare yourself for a mind-blowing experience, steamed by The Tremolo Beer Gut surf and western sounds.

How do your genes influence your sexual orientation? How can a person's gender be fluid if they have a single biological sex? Are some individuals more likely than others to experience changes in their gender or sexuality? Do gender and sexual fluidity exist in other cultures? If gender and sexuality are fluid, does this mean that people can willfully change their own gender or sexuality?
Historically, both gender and sexual orientation have been viewed as static traits -- characteristics that we possess intrinsically and innately from the moment of birth. Certainly, both gender and sexual orientation are known to be genetically influenced. Yet genetic influence is not the same as genetic determination, and studies consistently show that many individuals experience their gender and their sexual orientation as fluid rather than fixed – capable of change and expansion over the life course.
But what exactly does this mean? Is sexual/gender fluidity a fluke of our modern era, or is it an inherent human capacity? What do we know about its evolutionary and biological basis? What does sexual and gender fluidity tell us about genetic influences on gender and sexuality? Is everyone's gender and sexuality somewhat flexible, or are some individuals more fluid than others? If so, why? Does the existence of sexual and gender fluidity pose a challenge for LGBTQ+ advocacy and legal rights?
In this talk, Lisa Diamond will answer these questions and leave you with a host of new ones. She will review the current "state-of-the-science" regarding fluidity in gender and sexual expression, and I will address both the scientific and social implications of treating sexual/gender fluidity as normative rather than exceptional experiences.
Event held in English with the generous support of the Novo Nordisk Foundation.