Building planets and life in space and in the laboratory
October 8, 2022
, 
DR Koncerthuset
Copenhagen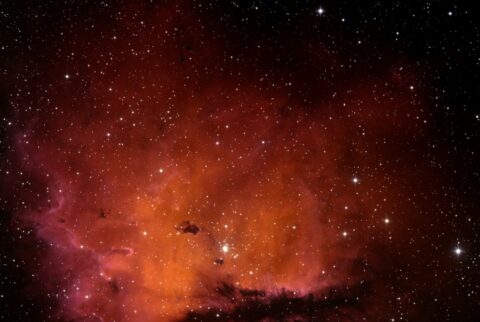 DR Koncerthuset
Ørestads Blvd. 13
Copenhagen
To event overview
Science & Cocktails presents an exciting episode about the building blocks as well as the conditions needed for the formation of planets and life in outer space, and how to recreate those conditions in the laboratory. Your guides to the outer space and the chemistry of life are world-famous scientists Ewine van Dishoeck, professor of astrochemistry at Leiden University, and Liv Hornekær, professor of nanotechnology and astrochemistry at Aarhus University. And just before, you will get to hear the surf jazz of The Orgelheimers, and afterwards Dj Carla.
How do planets that can host life actually form? What are the necessary ingredients to form planets, stars and life? How can molecules form at the extremely low temperatures of interstellar space? How can we recreate the conditions of interstellar space in the laboratory? How can we image individual atoms and molecules in the laboratory? Can the molecular building blocks of life form in space, even before the formation of stars and planets?


Building stars, planets and the ingredients for life in space by Ewine van Dishoeck
One of the most exciting developments in astronomy is the discovery of thousands of planets around stars other than our Sun. But how do these exoplanets form, and why are they so different from those in our own solar system? Which ingredients are available to build them? Thanks to powerful new telescopes including the new James Webb SpaceTelescope that can zoom in on planetary construction sites, astronomers are starting to address these age-old questions scientifically. Water and a surprisingly rich variety of organic materials are found near forming stars, including simple sugars. Can these pre-biotic molecules end up in comets and ultimately new planets and thus form the basis for life elsewhere in the universe?
Recreating Interstellar Space in the Laboratory by Liv Hornekær
Interstellar space – the space between the stars – is not empty. Rather it is home to extremely cold giant interstellar clouds composed of nanoscopic dust grains and a surprisingly rich plethora of molecules. It is in these clouds that new stars and planetary systems form. But how can molecules form at the extremely low temperatures of interstellar space? In the laboratory we can recreate interstellar conditions and investigate how chemistry works at temperatures down to -268 celsius, just five degrees above absolute zero. The experiments will help us to understand the limitations of low temperature chemistry. They will allow us to determine if the molecular building blocks of life – amino acids, DNA bases, sugars and fatty acids - can form in space, even before the formation of stars and planets.
Before the science, a true Science & Cocktails classic - the Orgelheimers: a mix of two Hammond organs, a guitarist who might break everything on stage and drummer from another planet, stir it all with surf, jazz, groove and a pinch of night club smoke, and enjoy at room temperature- or sweaty as a high ball line dancing session a sub saharan mine field.
Event held in English with the generous support of the Novo Nordisk Foundation.
Event image from T. A. Rector/University of Alaska, Anchorage