Predicting catastrophic events: from earthquakes to financial chaos
April 12, 2023
, 
DR Koncerthuset
Copenhagen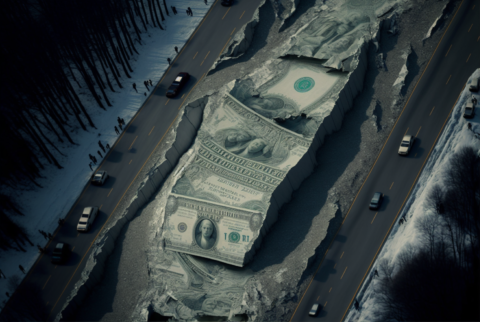 DR Koncerthuset
Ørestads Blvd. 13
Copenhagen
To event overview
Science & Cocktails is proud to present an episode on "Predicting catastrophic events: from earthquakes to epileptic seizures, human birth and financial chaos" with economist and physicist, Professor Didier Sornette, world leading scientist in predicting catastrophic events such as earthquakes and economic crisis. He is the founder of the Financial Crisis Observatory and of AoyuX - an online platform for predicting earthquakes in China – and is the author of "Why Stock Markets Crash". How can we predict catastrophic events like the financial crisis? And what does that have to do with earthquakes? Before just that Jakob Munck Mortensen will play "The Adventures of the Omnichord".
Is it possible to predict the next financial crisis? Is it possible to predict where next earthquake will take place? What can earthquakes and epileptic seizures say about crashes in financial markets? And if you can predict such events, what does it mean for the future?
Catastrophic events are "ruptures" in the system or sudden transitions to a state of crisis. Examples are everywhere and include great earthquakes, abrupt changes in weather, financial crashes, avalanches, volcanic eruptions, lightning strikes, and even human birth.
In many cases, catastrophic events are typically thought of as being rare events but recent research suggests otherwise. In fact, everything you think you know about economics and finance may be wrong. For one, financial economic systems are intrinsically unstable, with bubbles, crashes and crises being the norm rather than the exception in free markets. It is surprising that almost everyone is still surprised when a financial crisis occurs.
In fact, decades of empirical research and advanced theory demonstrate that financial markets typically exhibit breaking points. The good news is that such crashes in economic markets come with recognizable patterns that allow for predictive diagnostics. Are these the same patterns found in earthquake prediction, epileptic seizures or in the human body just before birth?
These pieces of knowledge provide a way to understand the 2008 great financial crisis, the 2020 crash and recent market turmoils, and informs on what to expect in future years to decades and how to prepare.
Event held in English with the generous support of the Novo Nordisk Foundation.