Searching for other planets like Earth
September 27, 2022
, 
DR Koncerthuset
Copenhagen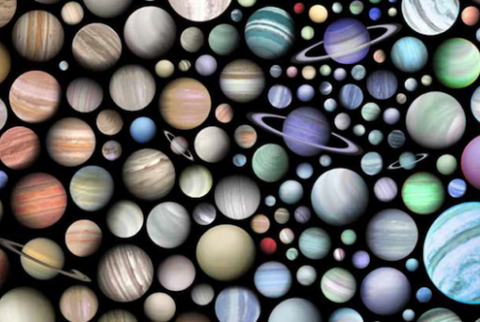 DR Koncerthuset
Ørestads Blvd. 13
Copenhagen
To event overview
Science & Cocktails is excited to present an evening about the outer space and "The Exoplanet Revolution" highlighting the enormous progress in the search for other habitable planets, with Nobel Prize winner Didier Queloz, one of the very few people who made the first observation of an "exoplanet" - a planet similar to our very own planet Earth. All this after the music of Fastpoholmen.
How many Earth-like planets are out there? How many solar systems? How did planets form and why? Is our place in the Universe special? Can we find signatures of life in the cosmos? What are the challenges in the search for habitable planets?

The wealth and diversity of planetary systems that have now been detected modified our perspective on planet formation as a whole and more specifically our place in the Universe. It also presents an opportunity of historical perspectives and an irresistible call to look for signs of life on these new worlds as a way to explore our own origins.
Didier Queloz will introduce the audience to the challenges and recent progresses in this new field of research and will touch upon the emergence of a new paradigm for the origins of life on Earth.
Before the "The Exoplanet Revolution", Fastpoholmen plays their very own genre, which is a nice mix of show, reggae, ska, afro, indie and electronic. It sounds crazy on paper, but everything makes sense when you hear the music.
Even held in English with the generous support of the Novo Nordisk Foundation.