The enigmatic self: from buddhism to neuroscience
June 26, 2021
, 
DR Koncerthuset
Copenhagen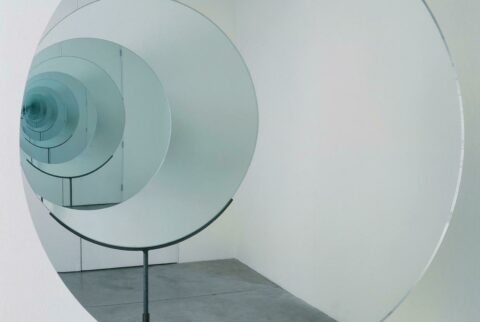 DR Koncerthuset
Ørestads Blvd. 13
Copenhagen
To event overview
After more than one year of suspense, Science & Cocktails returns with an out-of-this world programme of scientific talks, music performances and cocktail craftsmanship. All the way from Planet X31, scientists, artists and mixologists will land on the auditorium of DR Koncerthuset. In this first episode Dan Zahavi will take you deep into the self and consciousness starting from buddhistic traditions and ending in modern neuroscience. All this just after you've been primed by the sound of Astrid Engberg.
What is a self? Does it exist for real or is it a mere social construct – or perhaps a brain-induced illusion? Can you be a self on your own, or only together with others? Can phenomenology help us understand selfhood, or should we turn to neuroscience if we want to comprehend its real nature?
In both ancient and modern times, the existence of the self has been called into question. One claim espoused by both Buddhist thinkers and contemporary neurophilosophers has been that the self, if it exists, must be some kind of unchanging soul substance. Given that there is little reason to believe that such an entity exists, there is little reason to belief in the existence of the self.
Dan Zahavi will argue that this definition of self contrasts rather markedly with how the self is approached, understood, and explored in a variety of empirical disciplines, including developmental psychology, social psychology, neuroscience, and psychiatry. Given all the exciting work that is being done in these disciplines, one might wonder whether philosophy has outlived its usefulness – at least when it comes to the study of the self. However, this conclusion would be premature.
A closer look at the empirical studies of the self will quickly reveal that many of these studies fail to provide particular clear definitions of what they actually mean by self. Concrete examples of this include research on autism and facial self-recognition. Dan Zahavi will then present his own philosophical work on the self, and conclude by discussing how a collaboration between philosophy and empirical science can improve our understanding of what it means to be a self.
Before the journey to the self begins, Astrid Engberg will take you on a musical tour through multiple genres with Scandinavian roots infused with the kaleidoscopic hues of her many travels.
The event is held in English. Corona pass is required. Tickets available here.

This event has the generous support of Novo Nordisk Fonden.