The science of laughter
February 8, 2020
, 
Den Grå Hal
Copenhagen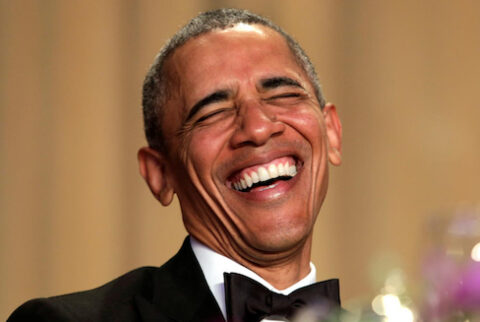 Den Grå Hal
Refshalevej 2
Copenhagen
To event overview
The first Science & Cocktails of the season begins with the darker sides of laughter. Why do we laugh? What other animals laugh? What does laughter mean? How do our brains respond to laughter?

When you hear someone laugh behind you, you probably picture them on the phone or with a friend – smiling and experiencing a warm, fuzzy feeling inside. Chances are just the sound of the laughter could make you smile or even laugh along. But imagine that the person laughing is just walking around alone in the street, or sitting behind you at a funeral. Suddenly, it doesn't seem so inviting.

The truth is that laughter isn't always positive or healthy. According to science, it can be classified into different types ranging from genuine and spontaneous to simulated (fake), stimulated (for example by tickling), induced (by drugs) or even pathological. But the actual neural basis of laughter is still not very well known – and what we do know about it largely comes from pathological clinical cases.

Laughter and the appreciation of humour are vital components of adaptive social, emotional and cognitive function. Surprisingly, they are not uniquely human. Primates and apes also enjoy a good chuckle. This may have evolved because it helps them survive. Laughter is, after all, a communal activity which promotes bonding, diffuses potential conflict and eases stress and anxiety. But it loses its momentum quickly when indulged in alone (solitary laughter can have ominous connotations).

One particularly well documented syndrome, thought to be first identified by Charles Darwin, involves an unsettling exhibition of uncontrolled emotion. It is clinically characterised by frequent, involuntary and uncontrollable outbursts of laughing and crying. This is a distressing disorder of emotional expression at odds with the person's underlying feelings. The condition is known as pseudo bulbar affect syndrome and may be expressed in several different neurological conditions.

We tend to associate laughter with comedy and humour, but human laughter is based on a much older mammalian system which has more to do with social bonding than jokes, and which plays a highly complex role in human communication. Sophie Scott will explore this by addressing the evolution, perception and development of laughter in humans, and by considering how this can go wrong.

Before the talk, Faunea will take the stage. Her music has a Nordic influenced vocal which has been compared to Bjõrk, Ellen Goulding and Mø. Faunea likes to experiment and explore new sounds, and often uses her voice as an instrument or in percussive ways. The Danish singer (with roots from Peru), is currently working on her own project, which is a playful universe, with a dark electronic vibe. When her fine bright voice occasionally breaks down into a dark and terrifying feeling, the contrast becomes clear and she guides the listener through the maze of a lighter manic character.

Event held in English.

This event has the generous support of Novo Nordisk Fonden.
Photo: Reuters / Y. Gripas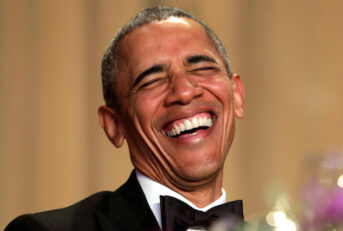 Sophie Scott
The science of laughter
Why do we laugh? What other animals laugh? What does laughter mean? How do our brains respond to laughter?
The talk
Sophie Scott
Professor of cognitive neuroscience at University College London. Her research investigates the cognitive neuroscience of voices, speech and laughter particularly speech perception, speech production, vocal emotions and human communication. She also serves as deputy director of UCL's Institute of Cognitive Neuroscience.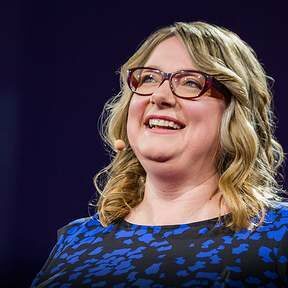 Music by
Faunea
Faunea has just released her 2nd single "Oohla Oohla Oohla" in a new collaboration with the production team "Daydreamers". The single has been played on Radio stations P3, P6 Beat and Radio Sydhavsøerne within the first month. In addition, the single has been selected as 'Ugen Kanon' in DR's KarriereKanonen.